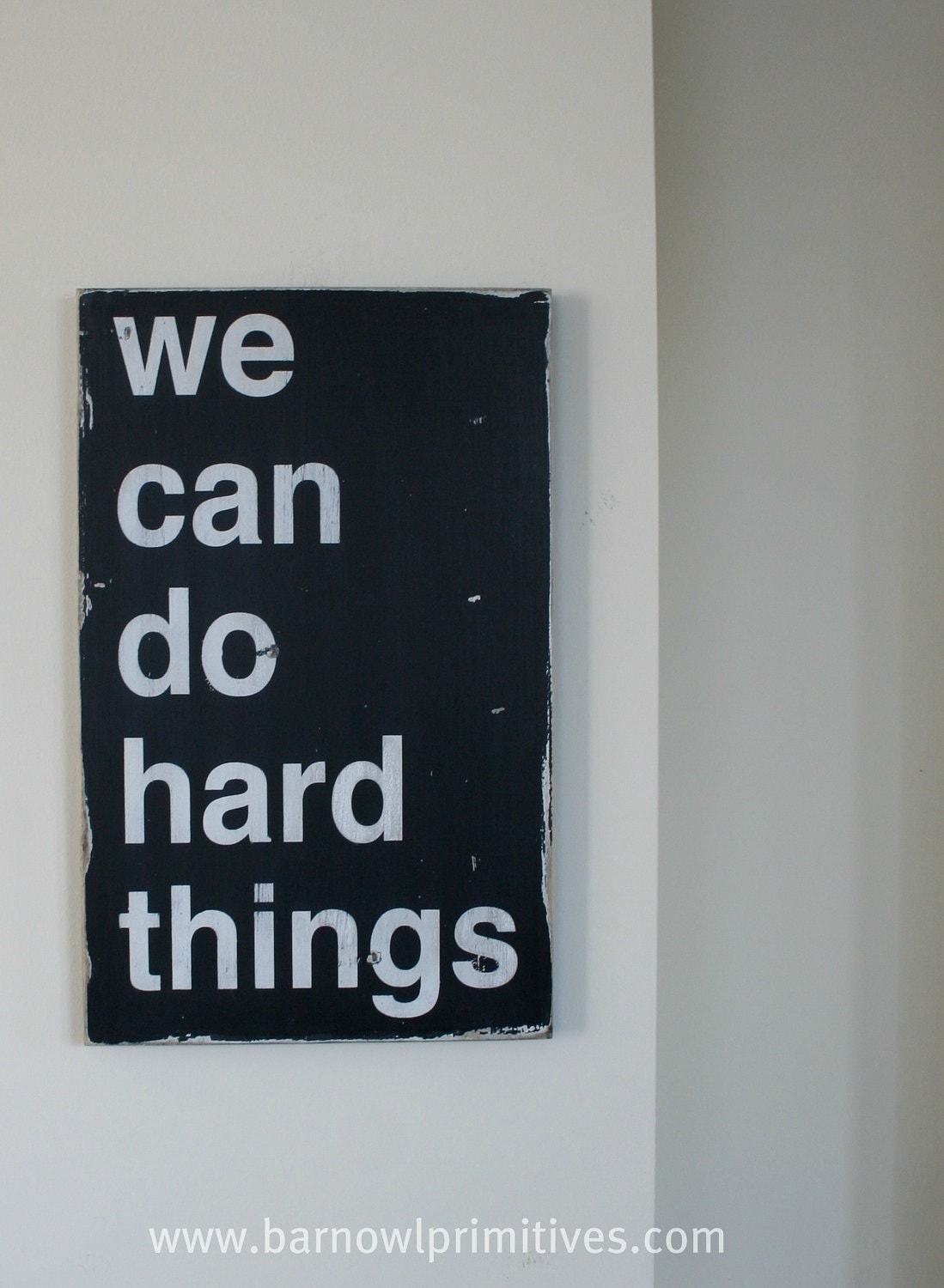 Source: Barn Owl Primitives on Etsy
This morning as Nicholas and I were practicing skip counting by 4s in our morning circle. Well, not circle really—it's just the two of us during his main lesson—but we take some time before getting down to the main lesson to say a verse, light a candle, do some movement and review work. So… skip counting by 4s. We swing our arms back and forth in front of us—1… 2… 3…—and the around the top for 4.
As we do it, I can see him fighting his own body. It doesn't come naturally to him. He can't quite coordinate his mind, body, and speech.
It's a little hard to watch.
And as his mother, part of me wants to say "You know what? That's OK. We don't have to do this. We'll try to learn multiplication another way."
I've actually done this before. It's the reason none of my boys knit. It's the reason we've skipped form drawing. It's the reason I've let a million little things slide— a desire to protect them from failure, to shelter them from the uncomfortable.
My heart is in the right place.
But this morning, something new hit me. You see, all around the internet I've been seeing the words "We can do hard things."
When I had my consult with Melisa from Waldorf Essentials, we talked about the importance of strengthening my own will.
And this morning, as I watched him struggle, something clicked.
There is something to be gained in a struggle.
There are victories in mastering hard things.
And when we rush in and rescue our children (or ourselves!) from doing that which is uncomfortable or a little hard, we are doing them a disservice, because we are denying them the chance to master the moment. We are stealing away their victory and we are weakening their will.
So, press on! Do hard things! Because eventually, that will lead to doing great things.